| | |
| --- | --- |
| Posted on August 21, 2016 at 5:40 AM | |
It is important to maintain your dogs coat all throughout the year, not just in the warmer months.  They should be washed and groomed every 6-8 weeks even during winter.  Keeping the dog away from the groomer during winter and letting the fur grow longer, dirtier and gather knots and matting is not a good option.  
Your dog will be so much more comfortable and warm with a clean and maintained coat.  It doesnt have to be cut short during winter.  We can do longer clips or just tidy up the feet, face and hygeine areas and give them a good bath and blow dry.  This means if your dog gets wet they will stay cleaner and be able to dry easily.  A thick matted coat can take days to dry and cause discomfort and skin irritations.  
A good diet of quality food is also essential for dogs inner health and coat condition.
Lilli pictured below, the first day she was rescued by her new family, is the perfect example of what regular grooming can do for a dogs coat condition.  When I first met Lilli she was thin, matted, smelly and her coat was crazy.  She had wavy bits, straight bits, different colours and even bald in some areas.
After 5 months of love, good diet and regular grooming she now looks like the second photo. A total transformation, even I am amazed at how great she looks.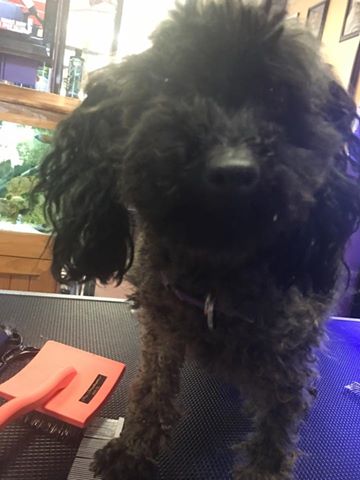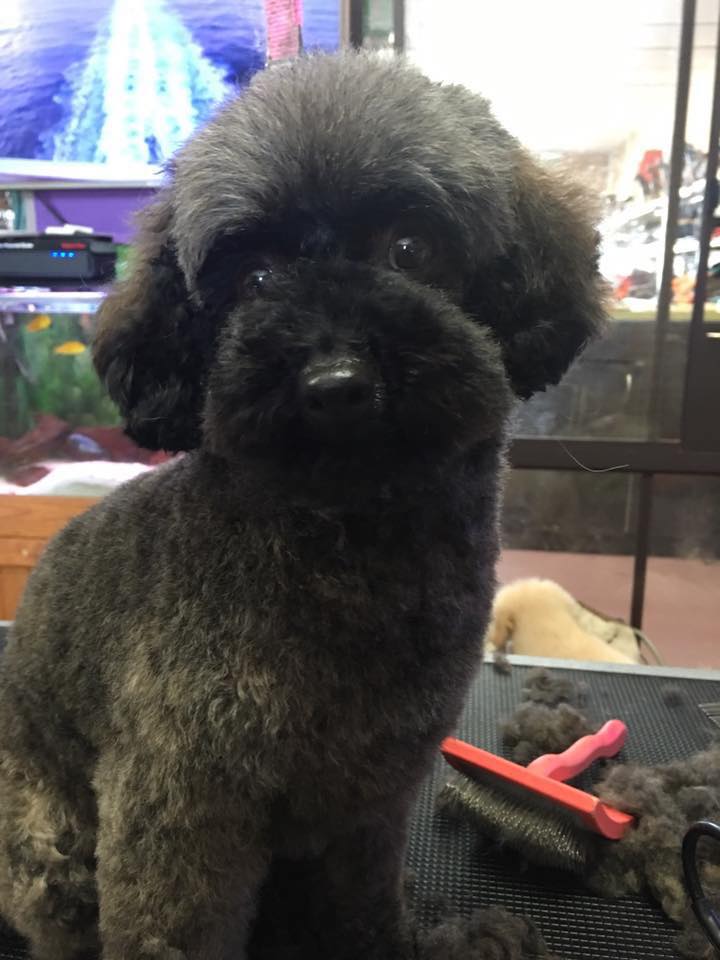 The next two photos are of Bailey who came into the salon a couple of years ago.  Bailey had not been groomed for 8 months and it took me over an hour to peel the pelt off him.  He was so miserable.  But after that coat was removed and he had a nice warm bath he was a different and much happier dog.  I think the picture tells it all.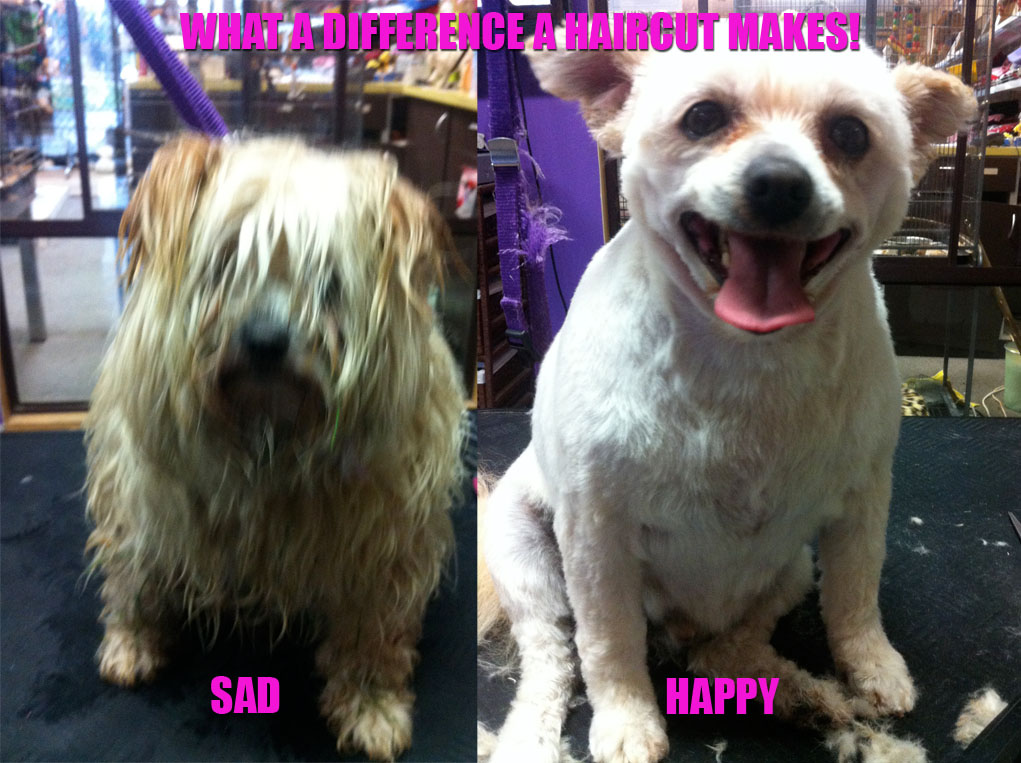 Categories: Grooming
/